The Office is one of the funniest sitcoms on the planet. The Office started from 2003 up until 2013, and it's still one of the most watched comedy shows, in 2022.
It's an Emmy award-winning sitcom, with a documentary and mockumentary-style. 
As you know, The Office is about ordinary, every-day people who work in an office, for a paper company.
The show is set around the character's unique lives, and tells their own hilarious and slightly odd journeys. It's full of romance, career progressions, sad times, and weirdness (that's mostly due to Dwight, though). 
If you've binged The Office, and you're looking for a new show to watch, then you've arrived at the right place, because this is a list of the best TV shows for fans of The Office. 
Hilarious Shows Like The Office 
1. The Office (UK)
The Office (UK) is the classic Office, it was the original script and show, and the US Office was inspired by the British version.
The Office (UK) was written and created by Ricky Gervais and Stephen Merchant, and Ricky Gervais actually stars as the office manager, called David Brent. 
David Brent is basically the British version of Michael Scott, and has all the same character traits.
It's pretty much just a British version of The Office, with the same character dynamics — although with slightly more ridiculous and dry humor. 
If you haven't watched The Office (UK), then you need to watch it. It's definitely different to The Office (US), but once you give it a chance, you'll be laughing. 
2. Parks And Recreation 
Parks and Recreation is another great show, following a similar mockumentary-style.
The show follows the story of public servants, including Lesile Knope (played by Amy Poehler) and Ron Swanson (played by Nick Offerman).
Ron and Leslie could not be any different, with Ron hating the government, and Leslie wanting to run as councilwoman. All the characters are unique and hilarious, and it's definitely going to be a classic sitcom. 
3. Friends 
Friends are probably the biggest influence on modern television comedies. 
Friends are a huge part of American culture, and its characters have become some of the most iconic sitcom characters ever.
It follows six friends in New York City, over the course of 10 years. It's got everything: friendship, love, marriage, careers, breakups, and so much more. 
Furthermore, it's funny, heartbreaking, and one of the best comedy shows ever produced. 
4. Brooklyn Nine-Nine 
Brooklyn Nine-Nine is another great show, which follows the story of Jake Peralta (played by Andy Samberg) and his team of police officers.
Jake is a detective, and he's always trying to get promoted. He's constantly having trouble with Captain Holt (played by Andre Braugher), and his team of police officers. 
It's a funny TV show, with the characters always making the best out of bad situations. Definitely worth watching if you want a good laugh. 
5. Modern Family 
Modern Family is a very popular sitcom, and it's been running since 2009. 
It follows the story of a large family, and how they exist in the world with each other.
It's a hilarious show, which features a rich grandfather who marries a younger woman, his daughter Claire, with her husband and three kids, and then his gay son and his boyfriend, who end up adopting a child together. 
There's always so much drama, and it also follows a mockumentary style. It is incredibly funny, and due to the vast amount of characters, there are always funny moments and conflict. 
5. Arrested Development 
Arrested Development is a fantastic series, which started airing in 2006. 
It follows an eccentric family, and their downfall. The family experiences money problems and many problems with the law.
All the characters are generally crazy, apart from one of the sons, Michael — who always tries to sort out his family's problems. 
Arrested Development is a show that anyone who likes dry humor will appreciate. 
6. The IT Crowd 
The IT Crowd is a classic British sitcom that has dry humor and ridiculous storylines. 
It follows the life of three workers in the IT department: Moss (played by Richard Ayoade), Roy (played by Chris O'Dowd), and Jen (played by Katherine Parkinson).
They are all odd characters who work in the basement of the company building, and the show tells their hilarious and crazy stories. 
Just like The Office, the characters have very basic and mundane jobs. However, they all have interesting personalities and the storyline is always funny. 
7. Unbreakable Kimmy Schmidt 
Unbreakable Kimmy Schmidt is a Netflix original series, which was released in 2015. 
The show is about Kimmy Schmidt, who was trapped inside a bunker for 15 years. She escapes, and she starts living her normal life again.
However, life isn't that normal for someone who has lived in a bunker for 15 years. The storyline is hilarious, as Kimmy tries to learn to live a normal life, and tries to navigate the chaotic streets of New York City. 
8. Schitt's Creek 
Schitt's Creek is a hilarious TV comedy. 
It's based on the downfall of a super rich family, who end up losing all of their money overnight, and have to relocate to a small town, and end up living in a Motel.
The characters have to adapt to living a very normal life, which is incredibly hilarious. 
Schitt's Creek is an incredibly funny TV show, with great character development. 
9. It's Always Sunny In Philadelphia 
It's Always Sunny In Philadelphia is a brilliant comedy series. 
It follows five friends working at a bar called Paddy's Pub. Together, they make fun of everything around them, and try to get away with the chaos they cause.
The characters are not good people, which makes the show absolutely hilarious. 
10. BoJack Horseman 
Bojack Horseman is an animated comedy TV show. 
It follows a horse named Bojack Horseman, who lives in Hollywood, California. He works as an actor, and he deals with depression.
The show is hilarious, but it also shows the reality of Hollywood, which is that it isn't all glamor, it's a lot of loneliness and depression. 
However, this is definitely a hilarious TV show, even with its sad moments. 
Summary 
These are all incredibly funny TV shows that all have similarities to The Office. They all have fantastic characters, hilarious storylines, and brilliant writing.
These are some of the best comedy shows on the market, and are worth a watch.
If you enjoyed this article, you might enjoy our post on 'Shows Like Modern Family'.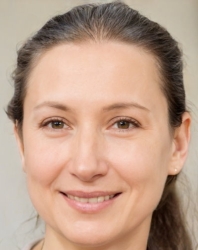 Latest posts by Miranda Davies
(see all)